Who Are We? Partners in Your Financial Journey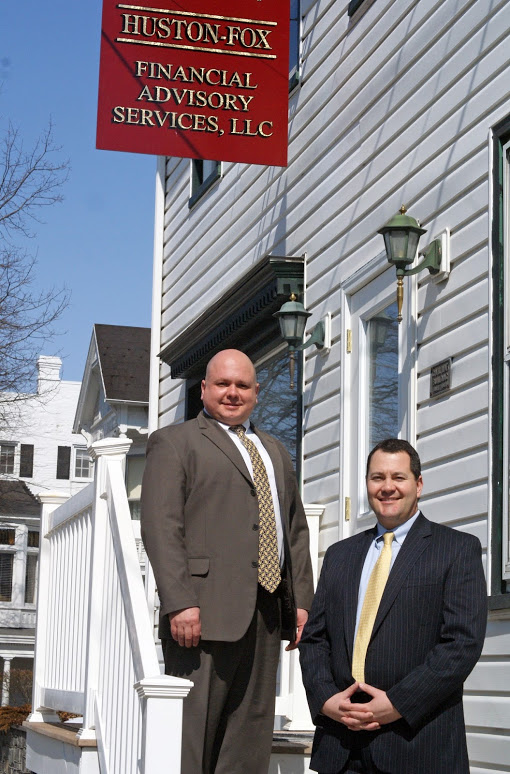 A journey is a long-term event and we want to be your personal financial guide along the way. We will coordinate your investments to align with your true financial needs and coordinate your other needs with appropriate professionals such as attorneys, accountants, banking/lending institutions, and insurance agents. We have access to local Trust Services also and can coordinate those needs. We will go with you to these meetings to help ensure goals match up with services. There is no additional fee as our services are comprehensive.
We are professional, independent, fee-only investment advisers who manage fully customized portfolios for our clients. We don't want to be the largest firm, aren't Wall Street, and we aren't interested in anything except truly being your partner in your financial journey.
As firms grow, all too often the personal touch is lost. Wall Street type firms seek revenue for themselves and reward top salespeople with lavish rewards. That's not us. We are a team of two who work daily to service your needs and meet your expectations with honest, independent, and focused advice. Our own investments are managed using the same portfolio strategies that we recommend for you.
It is vitally important for you to know if your advisory relationship is 100% full-time fiduciary or not. Ask how your adviser is compensated and if any commissions are earned on the sale of any products. And get all possible fees in writing, including any commissions.
What is Fee-Only?
Financial advisers are compensated by either selling you commission products like annuities, insurances, and mutual funds or by acting 100% as fiduciaries. In a commission sales relationship, your interests are not necessarily represented first and foremost. In a fiduciary relationship, your interests come before anything else – that's the fee-only difference. Huston Fox, Financial Advisory Services, LLC is your locally owned and operated fee-only firm. Our interests are aligned fully with your interests in how we are compensated. We are fiduciaries.
---
About Us
Huston Fox, Financial Advisory Services, LLC was established initially by Mr. Harry Holm in 1988 as one of the earliest fee-only investment advisory firms in the region. Sean Huston joined Harry in 2005 and the firm has continued to be locally owned and locally operated by Sean Huston out of the Hanover, PA office. In 2015, Ryan Fox joined Sean and opened the Gettysburg office. Sean and Ryan are partners in the business and work together to make investment and financial planning decisions on behalf of clients. We welcome you to consider hiring our firm. You will work directly with the owners of the firm in Gettysburg or Hanover.
---
Ryan Fox, MBA: 
Ryan was born and raised in Gettysburg as a 7th generation Adams Countian. He is married, has two young boys, and resides near New Oxford. He has studied at Shippensburg (B.S. Ed), Eastern University (M.B.A.) and Cambridge University, England. He has experiences with Wall Street brokerages, National and Local Trust Departments, and larger fee-only firms. He is an adjunct professor of Economics at Elizabethtown College, served on the Gettysburg-Adams Chamber of Commerce Board of Directors and currently serves on the Children's Hospital of Philadelphia Financial Advisory Board, and volunteers time to several other organizations
Sean Huston, ChFC: 
Sean was born and raised in Hanover with deep ties personally and professionally within the community. He is married, has two children, and resides in Hanover. He has studied at the Rochester Institute of Technology, Rochester, NY. and at the American College in Bryn Mawr, PA. He has significant experience within the independent, registered investment advisory field and in financial planning analysis. He volunteers his time in the Hanover area, including coaching youth sports such as basketball and football.
We are also available for speaking engagements to groups and believe in sponsoring local events so please feel free to contact us. Giving back to the community is very important and we welcome the opportunity to do so.